Grrl Power #474 – Disassembly line
on
November 10, 2016
at
5:00 am
I have been dissatisfied with my kind of boring panel layouts, so I decided to experiment a little. Hopefully this page isn't confusing at all. As with the reddish skin tints, i.e. the red noses, (which you'll notice I totally forgot to do on this page :P) I may over do it before I correct back to a happy medium (or forget to do altogether.) BTW in panel 6 it looks like the door is suddenly restored, but that's the reverse angle of the hall. You really should be able to see the council's table between in front of it but I kind of forgot it/ran out of time.
Maxima's "They didn't know we'd be here" is a weird humblebrag, because it's not really humble at all, but to… uh, I haven't named him yet have I? The black guy in the trench coat who kind of looks like Fireball from the Running Man (I'm honestly surprised Hollywood hasn't tried some lame reboot of that.) Anyway, he's The Council's Mage seat. And to his point, even if the people who sent these things knew Arc-SWAT would be in attendance, that's still a far cry from being able to counter their power.
Speaking of Maxima on overwatch, I have considered doing some sort of comic showing exactly why she's not in Overwatch. (Besides me not having any relationship with Blizzard and all the obvious reasons.) Maybe I'll do that for the next vote incentive.
---
BTW no politics in the comments please. I know there's a lot of emotion right now, but nothing is getting resolved by jerking up the comment section of a webcomic. Go organize the revolution on facebook or reddit or whatever if you need to.
---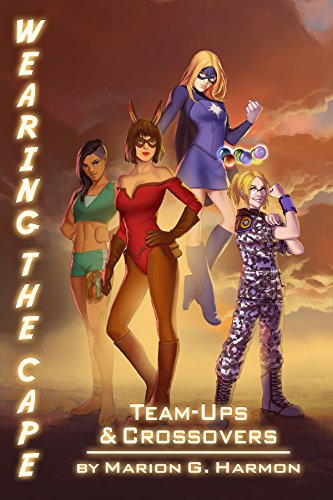 Be sure to check out Wearing the Cape: Team-Ups & Crossovers. Sydney's first Crossover! I've made a dedicated blog post for the book, please comment there.
---
Double res version will be posted over at Patreon, as soon as I get up. $1 and up, but feel free to contribute as much as you like :)
---
Here's the link to the new comments highlighter for chrome, and the GitHub link which you can use to install on FireFox via Greasemonkey.